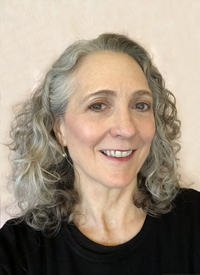 JMH Architecture's vision is to create uplifting, inspiring, and healthy spaces that are artfully designed to enhance your lifestyle, be energy efficient, and environmentally responsive
JMH Architecture
is a one-person firm specializing in residential remodeling, custom home design, and energy efficient architecture that is artfully designed for your lifestyle. JMH Architecture is based in Davis California and was founded by Julie M. Haney in July of 2004.
Julie M. Haney
was raised in Los Altos California, where, as a teenager, she started her first business hauling, gardening, and antique swapping. She advanced to stained glass artist and traveler. Then, while working at the Ahwahnee Hotel, in Yosemite National Park, the seed was planted to become an architect. She continued restaurant work while she received an AA Degree in Math at Columbia Junior College and then an Architecture degree from Cal Poly SLO.

In 1988/89 she went to architecture school in Copenhagen Denmark and got her first look at Cohousing and creative interior lighting. Inspired by the Danish bicycle culture, she and her husband moved to Davis, CA in 1992. She enjoys living in an energy efficient home, that they remodeled in 2010; creating metal and ceramic sculpture, skiing, hiking, backpacking, gardening, biking, recycling, photoshop, oil painting, and photography.
Design Philosophy:
Architect Julie M. Haney specializes in listening to her clients in order to create an environment that nurtures their spirit and expresses who they are and how they live. Julie believes that the demands of daily life can be enhanced by living in a home that is designed for the needs of the people who live there. A space that is created to be inspiring, has pleasing proportions, an uplifting quality of light, a sense of flow, and most importantly embraces the way her client's live. A strong proponent of reducing our dependence on non-renewable resources, Julie implements solar design and green building practices whenever possible and cost effective.
Experience:
California Licensed Architect since 1995, C-25623
Bachelor of Architecture, 1990 Cal Poly San Luis Obispo, CA
1990-1992
GMS & Associates, Cambria, CA. – Internship
Custom Residential Homes.
1992-2002
Ridge Builders Group, Davis, CA – Project Manager
Projects personally completed: 160 remodels, 10 custom homes, and 1 restaurant within a Design-Build format.
2002-2004
Macaulay + Architects, Sacramento, CA
An architectural and interior design firm, specializing in commercial and residential projects. I designed and managed multiple residential projects, including a 5-unit, 3 story townhouse project, an 8-unit elder co-housing project (Glacier Circle Senior Community, in Davis, CA), a women's shelter, and various custom home and remodel projects.
July 2004 to present
JMH Architecture, Davis, CA


Dedicated to providing artfully designed solutions based on my client's lifestyle needs, I have completed numerous remodels and several custom homes. References are available upon request.
Downloads:
JMH Architect Resume (PDF 79KB)